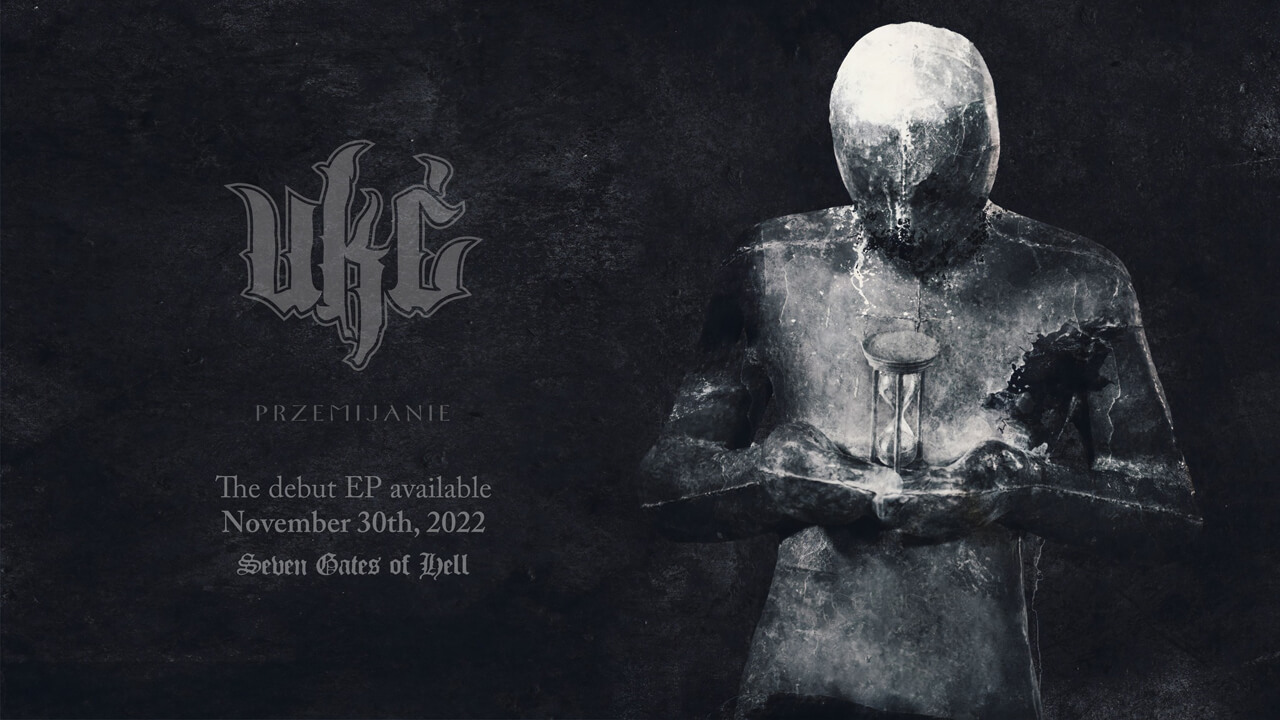 One of the busiest Polish drummers, known for his contributions in bands like Corruption, Christ Agony, Hermh, Devilish Impressions, or our own Zorormr, Łukasz "Icanraz" Sarnacki embarks on a new musical journey. This time under his own banner "UKĆ", he announced his debut MCD and accompanying video clip.
'Przemijanie' will be released on November 30th, 2022 by the legendary Seven Gates of Hell. This mini LP is a preview of the full-length debut album, which is scheduled for release in the first quarter of 2023.
Tracklist:
1. Niepewność
2. Przemijanie
3. Dlaczego?
4. Uncertainty
"These four tracks are 27 minutes of music in total. Sounds filled to the brim with emotions flowing straight from the bottom of my heart. Songs about love, longing & injustice. This is my vision of music dressed in words that are important to me." – states Łukasz "Icanraz" Sarnacki.
UKĆ – 'Przemijanie' EP – DigiCD available November 30th, 2022 – Seven Gates of Hell
You can order it here: https://www.hellshop.eu/ukc-przemijanie.html
Check out the video for the song 'Niepewność' that will be released on November 1st at 8pm CEST, 7pm BST, 11am PDT & 2pm EDT.
"We recorded all the shots on a cold rainy day in August 2021. The weather was terrible. The script was also ruthless…" explains Icanraz.
Idea – UKĆ
Director – Robert Zembrzycki
Camera – Robert Zembrzycki
SFX Make-up – kobaru.pl
Drone operator – Filip Mordaszewski
Do not miss it – https://youtu.be/syNAsbzUMCk